Alkapuri was the city under the rule of Yaksha council, headed by kubera. It was said to be richest city of all the territory of sindhu-sarasvati.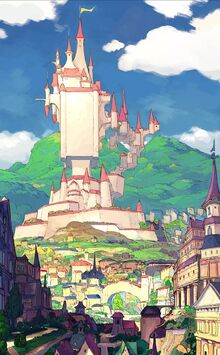 Landscape
Edit
It was settled in the valley of north eastern India, in the present day uttarakhand. The place was made very tastefull, even though yakshas were the richest lot in all the cities. With the influx of a large population of slaves during the 10 wars, the city has seen a lot of ghettos around the city.
Alkapuri is famous of its Haat, where everybody comes to buy and sell their wares, from Ayas(metal) to body. In the evening, the whole place was lit with fire set against the slope of the mountains.
It was a beautiful sight in the summers, with river flowing in full capacity. As it is also near to the sarasvati glacier, whose water have been turned towards amravati, drying up all the cities in the south.
Art and culture
Edit
The yakshas are patrons to many arts. Apsaras freemly marry with Yakshas and run many natyashalas. Kinnaras have a very different culture and arts. This is creating a lot of friction both the parties.